A few years ago I was working on a digital workplace strategy. We met with several companies looking at mobile solutions, intranets, platforms and so on. One company had rolled out mobile devices and had set up their own app store. They had over 200 apps in the store for their people to use. They even had an app to tell you which app to use. They were proud. I was horrified.
It was symptomatic of a service led approach to digital tools. Each service area buys a system that supports their back office process. Vendors stick a web front-end on and convince the C-suite that this will make it easy to use. They then spend a huge amount on change management to push it on employees who are already swamped with tools and information. Even Microsoft 365 was a mix of different products with multiple interfaces and competing functions…until now.
Enter Microsoft Viva…
Back in 2014 Deliotte had already started highlighting the need to work on the digital employee experience.  With the announcement of Viva, Microsoft are finally making the leap into an employee first experience and may well drag a large part of the technology sector with them (see Josh Breslin's excellent view on the market impact of Viva).
Microsoft are pitching Viva as a digital employee experience platform.  The initial offering aims to improve four experiences common across many enterprises and organisations.
Amplify culture and communications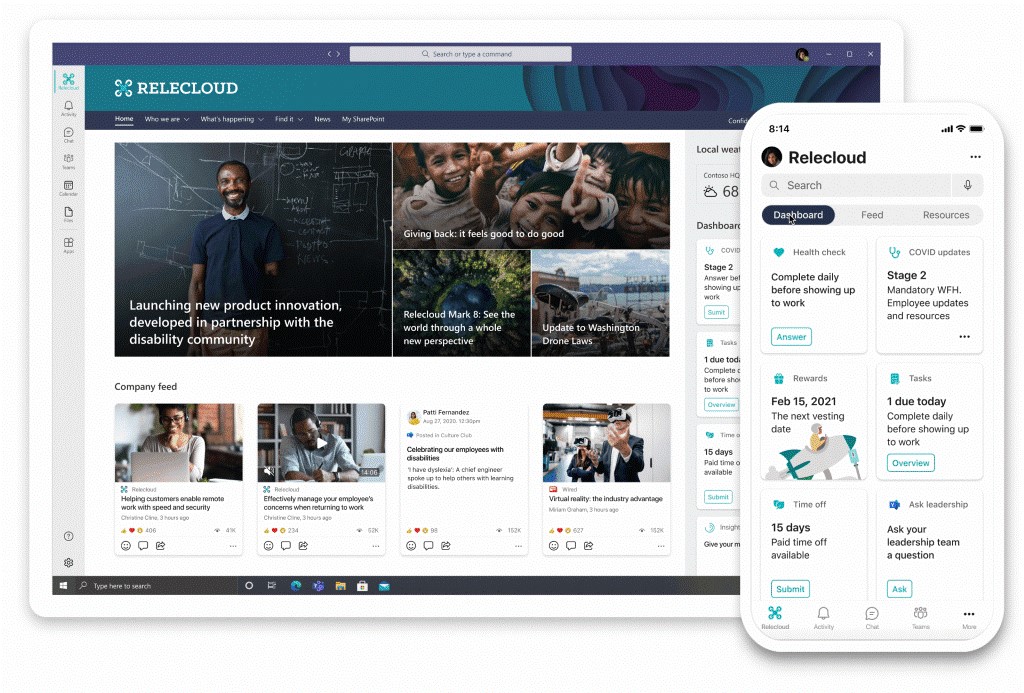 Connect, align, and inspire everyone to contribute to their fullest with Microsoft Viva Connections.
Balance productivity and wellbeing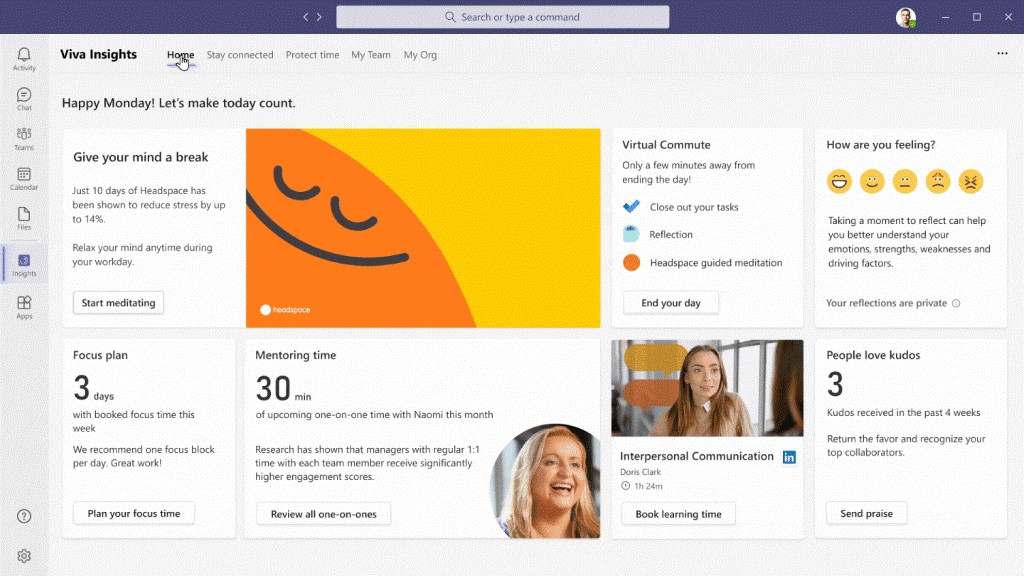 Foster a culture where people can do their best work and organizations thrive with Microsoft Viva Insights.
Harness knowledge and expertise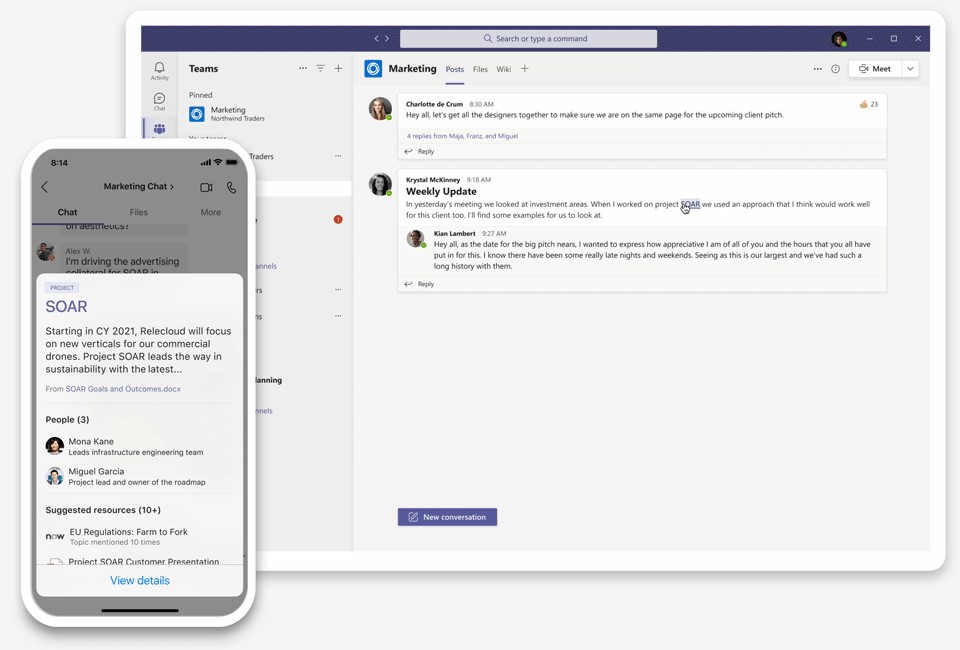 Empower people with knowledge and expertise in the apps they use every day with Microsoft Viva Topics
Accelerate skilling and growth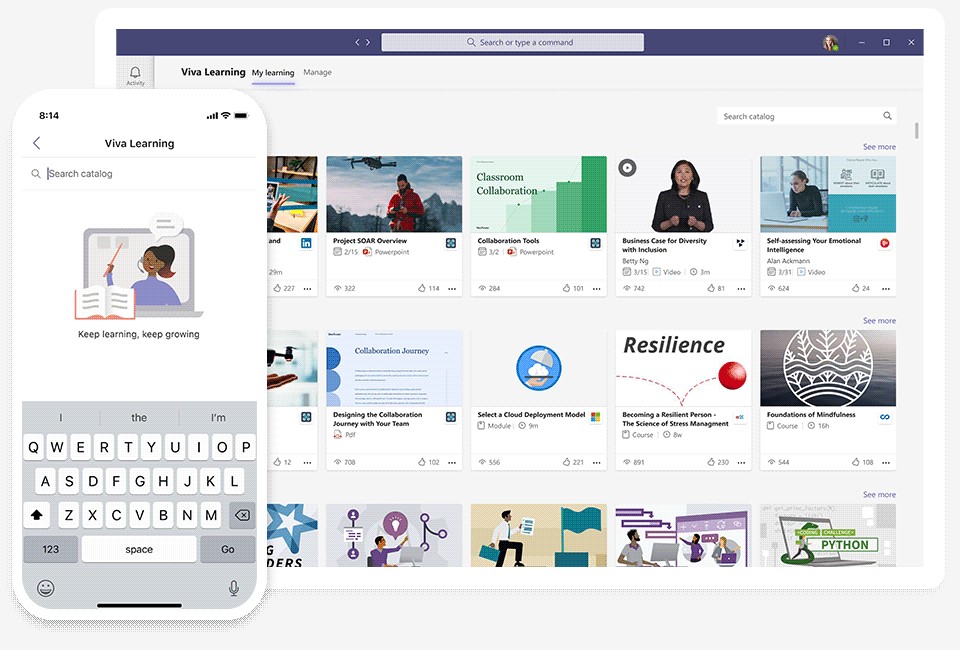 Make learning and personal growth a natural part of work with Microsoft Viva Learning.
I've often defined digital employee experience as the digital tools, systems, content, and experiences that connect people to the delivery of individual, team and organisational goals.   With this in mind, it's easy to see how Viva can provide the systems and tools to help deliver those key experiences.
Four changes Viva will drive 
It's significant that Microsoft are advocating a focus on the experience of employees.  Their investment in tools aligned with modern ways of working has been service driven, but now they have shifted to place the employee at the centre of their offerings rather than seeing them as a simply a 'user'. This shift should drive significant change.
1. A digital 'front door'
Looking from an employee point of view, they need to have a digital experience they can trust, that reflects their needs and enables them to do their job simply and efficiently.   By bringing the services within M365 together within a single entry point, Viva can act as that digital front door for the organisation. In particular Viva connections brings news, community updates and tasks together, whilst Viva topics applies AI to curate knowledge and expertise and serve them to people as they need it. As a person regularly involved in change and adoption programs, the move to provide a single starting point for people to do their work should bring a reduction in the 'which tool when' confusion and debate.
Additionally, Microsoft have worked hard to partner with other system providers to bring their offerings into the mix. Surfacing and connecting with key HR and learning systems keeps the experience 'joined-up' for employees.

System integrations with Viva
2. Closing the gap between IT and the rest of the organisation
My experience is that often the IT departments of organisation buy and deploy the systems and leave the rest of the organisation to work out how these tools can be used.  Traditionally Microsoft have supported this by focusing their marketing and sales on IT departments.  Viva changes this.
Employee experience is not owned by one single department.  The experiences cut across IT, HR, Internal Communications and other stakeholders.  Microsoft can push organisations to build the coalitions around employee experience necessary to deploy and capitalise on these new offerings.
3. A move to 'micro' tasks and reduced context switching
Slightly buried in the launch announcements is the surfacing of personalised tasks and activities as part of Viva Connections. During the course of a work day employees are often faced with small, micro tasks such as reviewing and submitting leave requests, or completing a performance review.  Traditionally these would involve switching into the relevant system, but Viva Connections now provides a dashboard to consolidate these tasks at a personal level.  Breaking the small tasks away from the backend system that helps manage them means people don't have to switch context to complete them.
4. A shift of focus from productivity to people
Perhaps most importantly, Viva will drive sensible and data supported conversations about work and wellbeing through Viva Insights.  As remote and hybrid working models seem set to become the new normal, managing potential burn-out and wellbeing issues increases in importance.  At an individual level, the setting of breaks and focus time, along with advice from Headspace will help build engaged and resilient employees.  Leaders and organisations can also take a more holistic view and identify potential issues before they arise.  The insights also support the redesign of work to reduce stress and improve mental health of employees.
The use of MS Teams as the delivery mechanism for Viva means that the experience is available via mobile devices.  This places engagement in the hands of many front line workers for the first time.  This helps close the digital divide often seen between different roles in an organisation.  Connecting with those often deemed hard to reach means organisations can give a voice to those previously excluded.
Four things Viva won't change
It's clear that Microsoft see Viva as a gamechanger, and I'm inclined to agree.  There are however, somethings the Viva magic wand won't change overnight.
1. The need for great content
The tools and experiences Viva provides are reliant on content.  Whilst Microsoft do provide links to things like Headspace and LinkedIn learning, much of the benefits of Viva Connections and Viva Topics are going to be driven by content created by the organisation.
The capability, processes and governance of internal communications will be vital in the final experience of employees. I've seen for myself that, in many cases, less is more when it comes to news and information.  Writing great content and keeping focused on what is actually needed by employees goes a long way to improving the experience, with or without Viva.
2. The need for senior engagement
The currency for employee experience is trust.  Having a tool that can connect to senior leaders won't work if they are not willing to engage and shift to a more open and authentic mindset.  Leaders should understand that using these platforms sets the tone for the organisation, and demonstrates trust in the employees.  Viva Connections surfaces Yammer posts, so working with Leaders to build an effective and engaging network will pay dividends for the overall employee experience.
3. The need for adoption
The benefits of Viva are going to be amplified the more it is used.  It's not going to be enough to turn the services on.  Building the content and network to give value is not done by the tool, but by a systematic approach to governance and adoption.  Viva has the capacity to significantly change the way people work and engage with the organisation, but without a clear employee experience vision and strategy, these changes may fall flat. Given the wide reach of employee experience, the need for senior sponsorship and a coalition across departments will be vital.
4. Your culture
Deploying Viva alone won't change your culture.  In many ways, Viva will reflect and amplify your existing culture.  If things are disorganised or dysfunctional Viva will simply highlight this. Viva can certainly play a significant part in any cultural transformation, but the challenge will be to work on the patterns and behaviour alongside any technology solution.
Want to learn more? 
If you'd like to know more about if Viva is right for you, get in touch with us today.
About the author
Matt Dodd is a Digital Workplace Consultant at Engage Squared, having spent the last 20 years working with organisations on improving their digital experiences for customers and employees. He changes the way people work, create, and connect through human centred approaches to culture, leadership and digital services.  He lives and works in Perth, Western Australia.